Warm Springs Specialty Hospital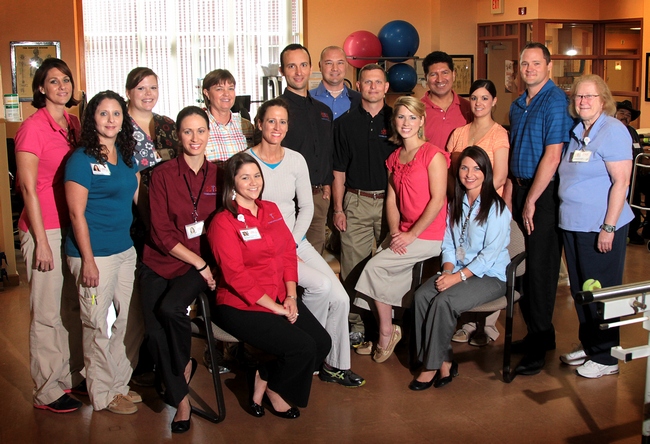 Warm Springs Specialty Hospital of Victoria wanted to offer a different approach to critically ill patients, an approach that provided hope for patients recovering from traumatic accidents, injury, and illness. Tracheostomized patients who were unable to communicate seemed to present with feelings of isolation, fear, and hopelessness.
It became apparent that hope would play a critical role in the patient's healing process. When patients were offered a Passy Muir® Valve, they were able to express themselves for the first time in weeks or months. They were able to verbalize their needs, participate in their medical decisions, and even eat. Restoring these basic human needs provided hope to our critically ill patients. When hope was restored, obvious momentum could be seen in their healing and rehabilitation process. This approach with critically ill patients required a competent staff with expertise in ventilator management, respiratory care, communication impairment and swallowing skills. Since each team member excelled in different areas, it was clear that a team approach was necessary.
The interdisciplinary team includes Pulmonologists, Speech-Language Pathologists, Respiratory Therapists, Nurses and Otolaryngologists. An individualized treatment plan is developed for every tracheostomized patient. The immediate goals focus on restoring communication, improving secretion management and improved swallowing function. These skills are the foundation for rehabilitation, and with it, a new hope that they can accomplish anything, with a little help from their team at Warm Springs Specialty Hospital of Victoria, TX.
Policies and Procedures
Click here to download Warm Springs Victoria's Passy Muir® Valve Protocol
Click here to download Warm Springs Victoria's Passy Muir® Valve Speaking Valve Clinical Competency
Click here to download Warm Springs Victoria's Operational Policy: Interdisciplinary Management of the Passy Muir® Valve