Grace Hospital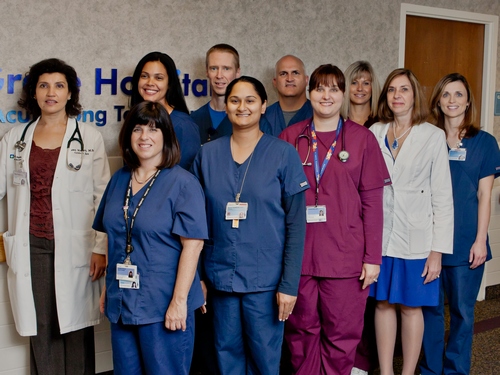 Grace Hospital is a community hospital founded in 1910. It is a 501(c)3 not-for-profit charitable organization. For the past 101 years, Grace Hospital has continuously provided healthcare services to Greater Cleveland. In 1995, Grace Hospital began to specialize in Long-Term Acute Care (LTAC), which provides care for medically-complex patients requiring extended periods of hospitalization.
Grace Hospital has a close working relationship with the Cleveland Clinic Healthcare System and has inpatient satellites located within Fairview, Lakewood and South Pointe Hospitals. In 2012, Grace opened another 32-bed satellite at University Hospital Bedford Medical Center (Owned by University Hospitals Health System). As a "hospital within a hospital," Grace seamlessly extends a patient's care—leading to shorter lengths of stay, fewer readmissions, and increased discharges to home.
Grace Hospital averages 22,000 inpatient days per year. Grace Hospital serves patients with complex medical conditions, including respiratory, cardiac, and neurological issues, needing long-term acute care. The LTAC length of stay is 25 days or more and allows patients to transition to the next level of care.
At Grace Hospital, education is valued. Within the hospital, yearly competencies in use of the Passy Muir® Valve are provided. Grace Hospital also has affiliations with local colleges and universities including Case Western Reserve University, Cleveland State University, Bowling Green State University, Walsh University, Lorain County Community College, and Cuyahoga Community College and the Grace Hospital staff serve as preceptors for students in several clinical practicum experiences.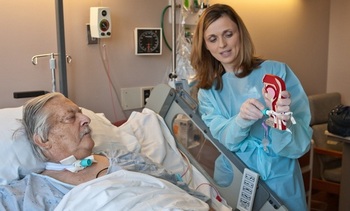 One of Grace Hospital's specialty areas is ventilator weaning. Grace Hospital believes in a multidisciplinary team approach and incorporating the Passy Muir Valve to facilitate weaning, decannulation, and progression to an oral diet. The dedicated Trach/Vent Team includes pulmonologists, respiratory therapists, speech-language pathologists, physical therapists, occupational therapists, and registered dietitians. Grace Hospital's clinical staff provides patients the extra time, clinical excellence, and compassionate care they need to recover and progress to a lesser level of treatment.
The team's evidence-based approach while using the Passy Muir Valve has resulted in exceptional outcomes. Grace Hospital has a ventilator weaning rate of >57%. In addition, over a three year period, the tube feeding to oral feeding progression rate was 48% compared to a national average of 27.5%.
Success Story
Policies and Procedures
Click here to download Grace Hospital's Policy and Procedure
Publications and Presentations
Click here to download Grace Hospital's Passy Muir® Valve Troubleshooting Guide
Click here to download Grace Hospital's Passy Muir® Valve Competency