Assessment and Treatment Tools for Pediatric Tracheostomy: An Interactive Seminar
Open to all Professionals Caring for Patients with Tracheostomy
Date: Saturday, September 7, 2019 8:00am-4:30pm
Location:
Children's Healthcare of Atlanta Office Park
Classrooms 4&5
1680 Tullie Circle,
Atlanta, GA 30329-2303
Class Size: Space is limited and registrations will be accepted in the order received.
Handouts will be given at site upon registration and are included in the cost of course.
Parking Information: Parking is available on site. Specific information will be sent in reminder email one week prior to seminar date.
Overview
This program is designed for the multidisciplinary team and will provide clinical information regarding tracheostomy indications, timing and procedures, for children from birth to 18 years of age. The physiologic impact of tracheostomy will be reviewed. Attendees will learn the importance of early intervention, potential impact on development, and assessment techniques utilizing a no-leak speaking valve. Advanced techniques for successful assessment and placement of a no-leak speaking valve on mechanically ventilated patients will be discussed and demonstrated. Clinicians also will learn how to implement a no-leak speaking valve in therapy for infants and children who require tracheostomy to restore communication; restore subglottic pressure; improve feeding and swallowing; and improve secretion management, among other benefits. Pediatric case studies, hands on sessions, and group discussion will be incorporated to complement the lecture and to enhance the learning experience for all attendees.
Learning Outcomes
At the conclusion of the seminar, the attendee should be able to:
Describe physiologic changes to the upper airway secondary to the placement of a tracheostomy tube and use of an inflated cuff.
Identify the anatomical differences of the upper airway from infant to young child.
Describe how anatomical changes during growth impact swallow function.
Identify several types of trach tubes and recognize the differences in cuffs, sizing and materials.
Demonstrate two methods of cuff inflation and deflation techniques.
Describe how the inability to use their voice and communicate may impact development, patient safety and quality of life.
Describe three methods of non-verbal communication.
Describe the clinical benefits of use of the no-leak valve and its application to infants and children who require tracheostomy.
Identify assessment, placement and transitioning steps to facilitate successful use of a no-leak speaking valve.
List common therapy strategies to increase no-leak valve wear time.
Discuss strategies to assess behavioral vs. physiologic barriers and suggest ways to troubleshoot.
List steps for proper upper airway assessment to predict successful use of a no-leak speaking valve during mechanical ventilation.
Describe the benefits of early use of a no-leak speaking valve during mechanical ventilation.
Identify the benefits of using a no-leak speaking valve for successful implementation of various treatment strategies that require oral exhalation.
Explain the physiology of cardiopulmonary rehab and list the goals and benefits of early intervention by the multidisciplinary team.
Identify each speaking valve by color and describe the design and benefits of a no-leak valve.
Demonstrate proper placement and removal of a no-leak speaking valve, oxygen adapter and Secure-It™.
Identify appropriate diagnostic criteria for each case study and discuss possible interventions and therapies.
Discuss appropriate interventions and swallowing strategies to be used based on deficits and diagnosis.
Describe the team approach to evidence-based decision making for therapy and options suggested.
Speakers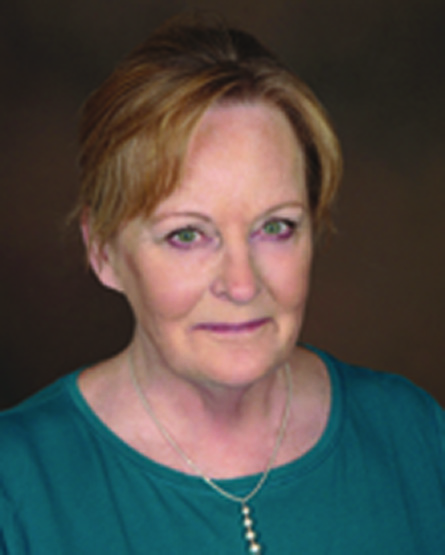 Gail M. Sudderth, RRT has extensive experience in a variety of clinical settings as a respiratory therapist. As a lead therapist at a large teaching hospital, she worked with medically complex patients who required tracheostomy and mechanical ventilation, where her expertise was to manage patients who were considered difficult to wean. In her role, she worked closely with the speech-language pathologists and developed training competencies for suctioning and cuff management. Gail has developed and co-developed web-based presentations and on-site seminars for medical professionals who care for patients with tracheostomy. A recognized and invited speaker, she has presented in the United States and internationally at hospitals, as well as state and medical professional meetings, on the topic of airway and ventilator management and the application of the Passy Muir® Valve. In addition, she has presented and published articles on the importance and development of multidisciplinary airway management teams. She is currently a full-time clinical specialist for Passy Muir.
Disclosure:
Financial – Employee of Passy-Muir Inc.
Nonfinancial – No relevant nonfinancial relationship exists.
---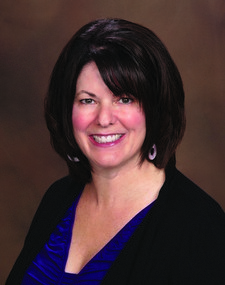 Kristin King, PhD, CCC-SLP, has been a speech-language pathologist in a variety of settings since 1995. She earned her PhD in Communication Sciences and Disorders from East Carolina University in 2008, specializing in cognitive-communication and swallowing disorders with medically complex patients of all ages. She has trained SLPs in FEES and VFSS and developed programs for the management of patients on ventilators and use of the Passy Muir® Valve. She also developed programs for assessment, treatment, and management of patients with TBI. She has published peer-reviewed articles; is a recognized and invited speaker both domestically and internationally on the use of speaking Valves, evaluation and treatment following TBI, and swallowing disorders; and has served as an expert witness. She currently conducts research in these areas and maintains clinical skills through consultative services. She also participates in the development of multimedia education on topics relevant to speech-language pathology, respiratory therapy, and nursing, among other clinical professions. She is the Vice President of Clinical Education and Research for Passy Muir.
Disclosure:
Financial – Employee of Passy-Muir Inc.
Nonfinancial – No relevant nonfinancial relationship exists.
Agenda
Agenda

7:30 – 8:00
Registration
8:00 – 8:45
Tracheostomy: Procedures, Timing and Tubes
8:45 – 9:30
Anatomy & Physiology Review: Infant, Toddler & Child
9:30 – 10:15
Hands-on Session Airways and Cuffs
10:00 – 10:15
Break
10:15 – 10:30
Break
10:30 – 11:00
Communication: Voicing and Impact on Development
11:00 – 12:00
Application of the No-Leak Speaking Valve
12:00 – 13:00
Lunch and Learn (Lunch will be provided)
13:00 – 13:45
Pediatric Ventilator Application of a No-Leak Valve
13:45 – 14:45
Pediatric Therapy Strategies: Feeding, Swallowing & Speech
14:45 – 15:15
Hands-on Session with Speaking Valves
15:15 – 15:30
Break
15:30 – 16:30
Case Studies
16:30
Adjourn & CE Instructions
CEU Information
Continuing education credit offered for RTs, SLPs, and RNs. All others will receive a Certificate of Attendance.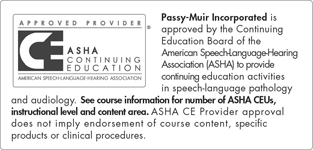 This seminar is offered for 0.8 ASHA CEUs (Intermediate level, Professional area).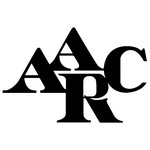 Application for continuing education credit has been made to AARC for 8 CEUs.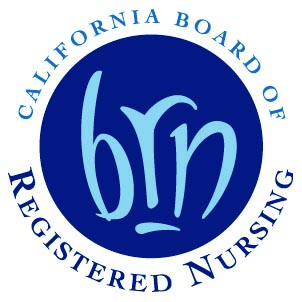 Passy-Muir, Inc. is an approved provider of continuing education by the California Board of Registered Nursing (Provider #CEP11239). Each webinar seminar is 8 contact hours.
Passy-Muir, Inc. has developed and patented a licensed technology trademarked as the
Passy Muir
®
Tracheostomy and Ventilator Swallowing and Speaking Valve. This presentation will focus primarily on the bias-closed position
Passy Muir

Valve
and will include little to no information on other speaking valves.
Registration / Cost
Space is limited and registrations will be accepted in the order received.
Regular Registration: $119.00
Student Registration: Please contact gsudderth@passymuir.com for information.
Print outs: Handouts will be given on registration and are included in the cost of the course.
Cancellation policy: All cancellations must be in writing by September 4, 2019 to gsudderth@passymuir.com. An admin fee of 10.00 will be deducted from the refund amount. Refunds will not be granted past this date. Cancellation of the event by Passy-Muir, Inc. will result in a full refund of monies received. Passy-Muir, Inc. is not responsible for the refund of travel or hotel expenses under any circumstances. Passy-Muir, Inc. reserves the right to cancel or change any programs for due cause. In the event of a course cancellation, participants will be notified via email & contact phone number listed on the registration form. Please fill out all information in registration form.
Assistance: All participants in Passy-Muir, Inc. Continuing Education Courses are entitled to an accessible, accommodating, and supportive teaching and learning environment. Please inform us of any specific needs so that we may assist you.
Questions: Gail M. Sudderth via gsudderth@passymuir.com or call 949-783-3752.
Download Agenda
If you would like to download a copy of our agenda, click here.