Bethany Children's Health Center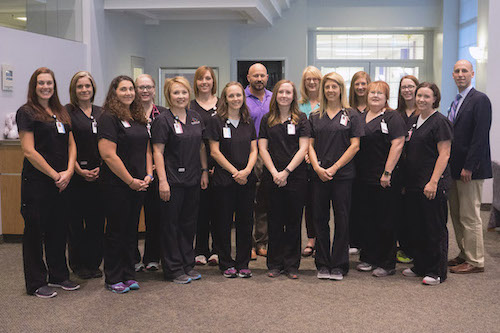 Bethany Children's Health Center is a pediatric specialty hospital in Bethany, Oklahoma. It is the first Passy-Muir, Inc. Center of Excellence in Oklahoma. Bethany Children's Health Center offers a wide range of medical services, rehabilitative care, social services, and education to children and teenagers with complex medical needs. They provide services to pediatric patients who require extended hospitalization secondary to complex medical needs including tracheostomy and ventilator dependency. Additionally, they provide pediatric inpatient acute rehabilitation services for pediatric patients that have experienced traumatic brain injuries, spinal cord injuries, and those who have been deconditioned secondary to illness and injury. They offer home ventilator training services, on-site pulmonology and otolaryngology rounds, respiratory therapy, and speech pathology as part of our overall service of care for patients with tracheostomies.
They are the only hospital in Oklahoma with a Pediatric Ventilator Weaning/Management and Pediatric Home Ventilator Program. Their pediatric multidisciplinary team consists of respiratory therapists, speech-language pathologists, pediatric pulmonologists, pediatric otorhinolaryngologists, physiatrists, pediatricians, advance practice nurses, registered nurses, and other rehabilitation staff. Passy Muir plays a daily role at Bethany Children's Health Center. The Passy Muir® Valve has been part of the care for children at Bethany Children's Health Center for more than 20 years.
Success Stories
Policies and Procedures
Bethany Children's Health Center PMV Policies and Procedures