Here you will find access to journal articles which may assist you in understanding the clinical benefits of incorporating the use of the Passy Muir® Valve into patient treatment. Articles selected emphasize evidence-based research as well as a multi-disciplinary approach to the care of patients with tracheostomy.
---
Evidence Based Practice
Clinical Benefits of the
Passy Muir

® Valve
Patient Rights and Patient Safety
Related Areas
---
Research Bibliographies
---
Passy Muir

Publications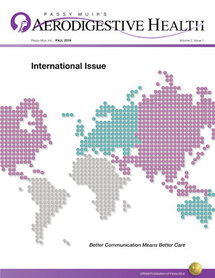 Aerodigestive Health: Fall 2018 International Issue
Impacting Patient Care and Ethical Considerations
Understanding the Management of Patients Undergoing Prolonged Weaning from Mechanical Ventilation
Tracheostomy Tube Cuff: Purpose and Practice through Team Management
Management of Complications Following SCI and the Role of SLPs on a Multidisciplinary Team
High Flow Oxygen Therapy and the

PMV

®
Articles Representing International Research on Tracheostomy, Mechanical Ventilation and

Passy Muir

® Valves
Bibliography of Related Articles in the Past Five Years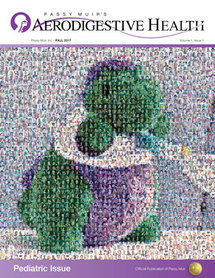 Aerodigestive Health: Fall 2017 Pediatric Issue
Physicians' Corner®
Assessment Considerations for PMV® Candidacy in the Pediatric Population
Keys to Success: A Pediatric Respiratory Therapy Case Study
Hot Topic Box: Mobility and Postural Stability
Current Research Related to Speaking Valve Use with the Pediatric Population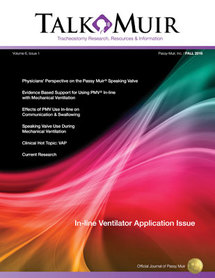 Talk-Muir: Fall 2016 Mechanical Ventilation Issue
Physicians' Corner®
Clinician Perspectives
Peer-Reviewed Published Research Studies
Research Bibliography
Clinical Take-Home Boxes
Hot Topic Box
---
Product Information
Translations in English, Deutsch, Español, Français, and Italiano.
---
Clinical Resources