Nationwide Children's Hospital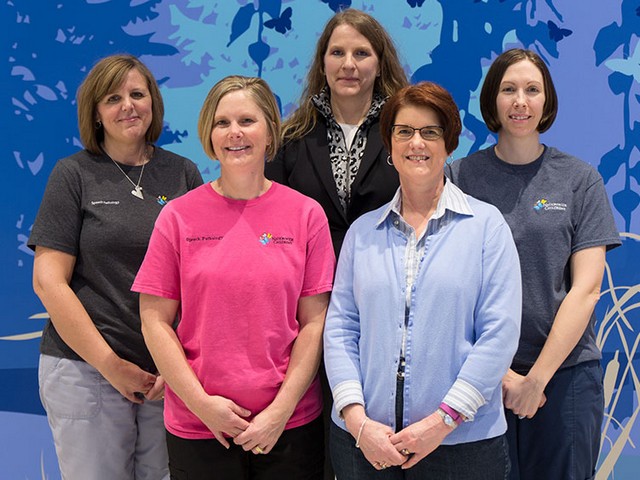 Nationwide Children's Hospital recognizes that their work is far too important for them not to be the very best at it. They are nationally recognized for doing so. Multiple times, Nationwide Children's has been ranked in the U.S.News & World Report's "America's Best Children's Hospitals." They were the first freestanding pediatric hospital in Ohio to achieve magnet status, designating them as a hospital that provides world-class patient care and innovation in nursing practice. The Research Institute is ranked in the top 10 for National Institutes of Health funding among free-standing children's hospitals.
To ensure they keep with their mission, they set a path for their future. Nationwide Children's has partnered with the Department of Pediatrics at The Ohio State University College of Medicine to train the next generation of pediatricians, pediatric specialists, and scientists. Seeing nearly 1 million patients annually, they are one of the country's largest not-for-profit freestanding pediatric healthcare networks. Their 7,500 hospital staff and 1,000 medical staff have been providing the best possible care since 1892. Nationwide Children's multidisciplinary team incorporates the use of the Passy Muir Valve to improve developmental outcomes for patients of all ages. The Passy Muir® Valve is used in the neonatal intensive care unit, rehabilitation unit and all of their acute care floors. Patients can also be evaluated for the use of the Passy Muir Valve as an outpatient through the Ear, Nose & Throat Clinic or Airway Clinic.
Success Story
Policies and Procedures
Click here to download Nationwide Children's "Passy Muir® Valve Readiness Assessment and Use"
Publications and Presentations
Use of the Passy Muir® Valve in the Neonatal Intensive Care Unit
Passy Muir® Valve use in the NICU