Northwest Texas Healthcare System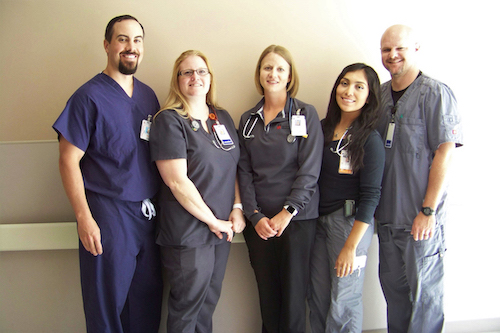 Northwest Texas Healthcare System (NWTHS) in Amarillo, TX, is a 495-bed acute care facility and medical center, and is the first acute care, trauma center to become a Passy Muir Center of Excellence. NWTHS serves residents within a 160-mile radius covering 26 counties throughout the panhandle of Texas, and parts of New Mexico, Oklahoma, Colorado, and Kansas.
The physician-led interdisciplinary Tracheostomy (Trach) Team at NWTHS includes speech-language pathologists, respiratory therapists, physical and occupational therapists, nurses, nurse educators and leaders, social workers, case managers, and a specialized wound care team. The Trach Team at NWTHS provides written and verbal education to patients and families regarding tracheostomy. In addition to individualized therapies, the Trach Team rounds weekly on patients to assess a variety of parameters. The Trach Team also continues to develop protocols and educational opportunities.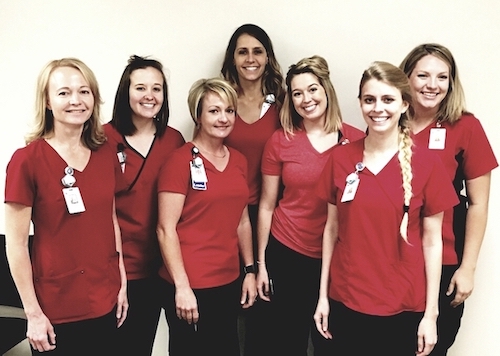 Along with the designation as a Center of Excellence, the Tracheostomy Team at NWTHS delivers collaborative care. They conduct research studies and gather data related to tracheostomies and Passy Muir® Valve (PMV) use. Since beginning the Trach Team in October 2016, they have seen an increase in collaborative care and a dramatic increase in patient outcomes. The outcomes demonstrate that PMV evaluations and usage is happening an average of 3 days sooner than prior to having a Trach Team. Through this comprehensive program and the implementation of the Valve, data analysis on patient stays reveal there has been a decrease in ICU and total hospital length of stay by 50%. The patients are successfully weaned from the ventilator 50% faster than prior to implementation of this program. It also has been found that the progression to oral feeding has increased by 83%, and the decannulation (removal of tracheostomy) rates have improved by 50%. More than 50% of the patients are discharged home from the acute care setting, while other patients are discharged to acute rehabilitation to address decannulation prior to discharge home. Prior to the Trach Team, use of the PMV was minimal.
The team at NWTHS shares that the patients, families, and staff are very thankful that the Passy Muir Valve is an option and that it is available to enhance the treatment and quality of life at their facility.
Success Stories
Policies and Procedures
Northwest Texas Healthcare System Policies and Procedures
Northwest Texas Healthcare System Tracheostomy Team Policies and Procedures
Northwest Texas Healthcare System Tracheostomy Tube Weaning Procedure
Additional Documents
Northwest Texas Healthcare System Tracheostomy Team