A collection of recommended publications regarding tracheostomy and the Passy Muir® Valve.
---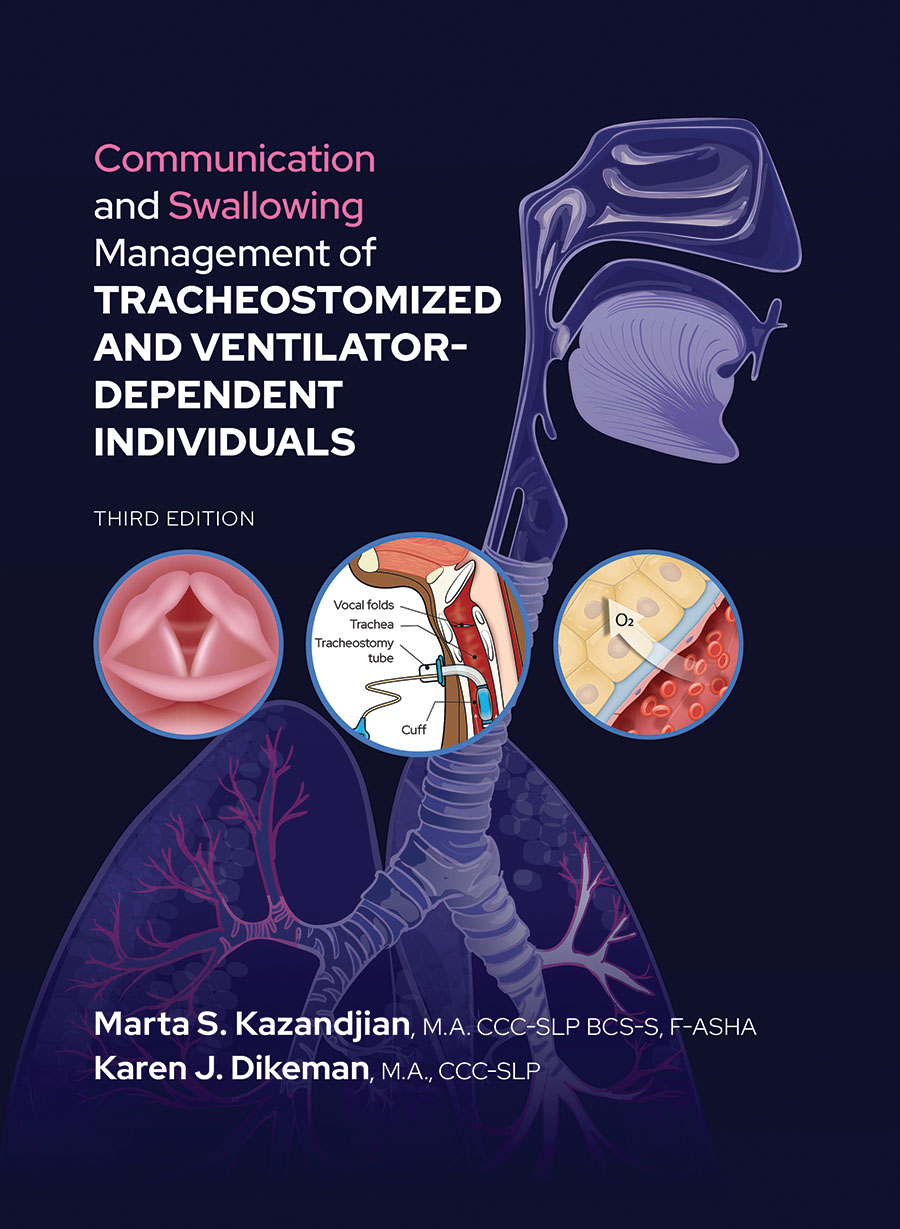 Communication and Swallowing Management of Tracheostomized and Ventilator Dependent Individuals (3rd Edition)
By: Marta Kazandjian MA CCC-SLP, BCS-S, F-ASHA and Karen Dikeman, MA CCC-SLP
This fully revised third edition is a fundamental tool for both experienced clinicians and students working with this challenging, complex population. New chapters include palliative care, pediatrics, and management during a pandemic. Greatly expanded, this text provides tools for clinicians including competencies, policies and extensive evidenced-based resources and references.