Swiss Paraplegic Centre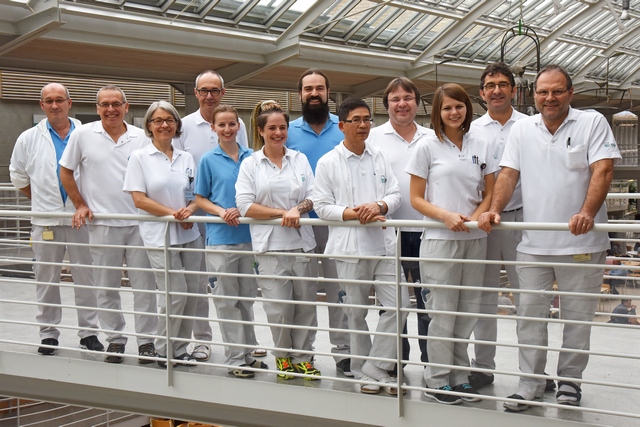 The Swiss Paraplegic Centre (SPC) in Nottwil, Switzerland provides lifelong care for people with spinal cord injuries and similar neurological diseases. The interdisciplinary team that is required for administering integral medicine represents a considerable advantage for their specialty, "Paraplegiology." The comprehensive rehabilitation of a person with spinal cord injury begins on the day of the accident. The medical treatment necessitated by paraplegia or tetraplegia is administered on the one hand, whilst on the other, it is their aim to restore the structure of patients' personalities and lives as much as possible. This concerns psychological, somatic, and social aspects, including work and family life.
The Swiss Paraplegic Centre, which is owned by a foundation, specializes in the primary care and rehabilitation of patients with spinal cord injuries. In addition to medical and therapeutic services, it also offers various counseling services and is connected to a research center in the field of spinal cord injury. The hospital has 150 beds including a 10-bed ICU. The SPC offers therapy and training for both inpatients and outpatients.
The SPC is proud to have an interdisciplinary "Tracheostomy Team," which ensures that the complex needs of patients are met. The interdisciplinary team includes MDs such as intensivists and paraplegiologists, the respiratory care team, speech-language pathologists, and nurses. The SPC also includes the Swiss Weaning Centre for patients with failed or prolonged weaning from a respirator. The team encourages the early use of the Passy Muir® Valve in the convalescence process.
Many patients can increase their quality of life with the Passy Muir Valve as they are able to communicate verbally and improve their swallowing function thanks to a restored aero-digestive tract. The Passy Muir Valve helps to wean patients from the ventilator and accelerates the decannulation process. The Passy Muir® Valve 007 (Aqua Color™) has been used in mechanically ventilated individuals since 1999.
Success Stories