Cecilia Lang, MSN, CCRN, PPCNP-BC | Jennifer Heddingfeld, MD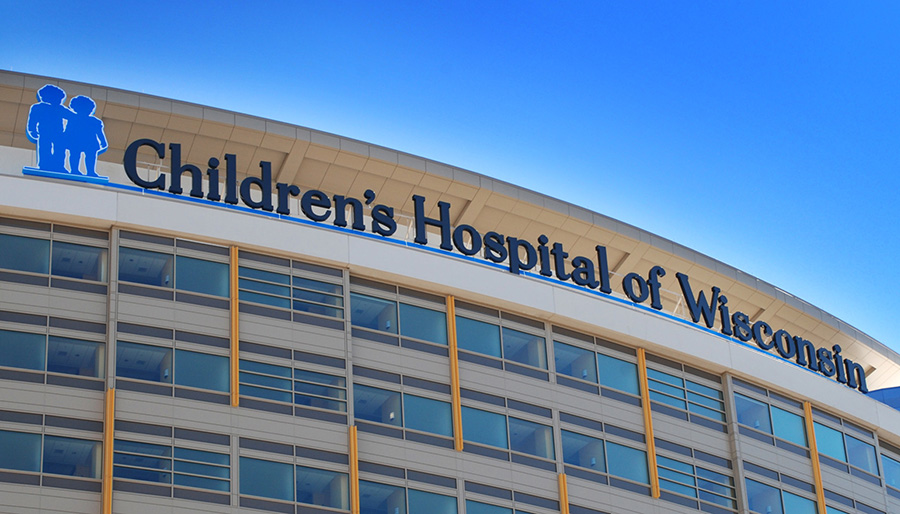 The Tracheostomy and Home Ventilator Program at Children's Hospital of Wisconsin is primarily comprised of children with a history of prematurity, severe bronchopulmonary dysplasia, and airway abnormalities. The care team includes neonatal and pediatric intensivists, pulmonologists and otolaryngologists, along with other consulting services. Additionally, the child is followed by the Trach/Vent Team comprised of RN (registered nurse) care coordinators, respiratory therapists, social workers, and discharge planners. The team meets weekly with the family and bedside nursing staff to outline progress towards discharge.
This population of children began their journey with a tracheostomy tube in the Neonatal Intensive Care Unit (NICU). Historically, all children with ventilator dependence required transfer from the NICU to the Pediatric Intensive Care Unit (PICU) to complete family and caregiver training for ventilator management prior to discharge. While these were generally planned transfers, there were instances when the NICU bed census was at a maximum, and these older, chronic, and medically stable children were urgently transferred from NICU to PICU. It was identified that NICU to PICU transfers, especially urgent transfers, resulted in increased caregiver dissatisfaction, which subsequently led to consultations with patient relations regarding the difficult transfer process. Family feedback regarding the process included concerns such as "staff doesn't know my child," "we feel alone in the new unit," and "this unit is such a different feel than the NICU." These concerns were mirrored by nursing staff and leaders in the PICU, who felt that families were not properly prepared for the PICU environment and expectations, which differed from the NICU.
The need for clearer guidelines which outlined the transfer process and improved handoff between the NICU and PICU was well-established. Over a two-year period, multiple revisions were developed and streamlined for the transfer process. These changes included the ability to discharge children who are ventilator-dependent from the NICU. This change required additional education sessions on both home ventilators and on discharge planning and teaching for patients with ventilator-dependence. This additional education was provided to all NICU nursing and physician staff. The last revision resulted in the following criteria and transfer guidelines:
Clinical Criteria for Bed Placement:
Criteria for patients to remain in and discharge to home from the NICU:
1. Tracheostomy only patient.
2. Tracheostomy-dependent patient who is tolerating trach collar trials and may still be requiring low vent settings.
3. Patient is <6 months post-gestational age.
Criteria for patients to transfer to and discharge to home from the PICU:
1. Any patient who is anticipated to require 24 hour per day chronic ventilation when all the following criteria are met.

a. The first tracheostomy change is completed (5-7 days following tracheostomy placement).
b. NICU team feels comfortable with all of the patient's neonatal concerns.
c. The patient is nearing the point of transitioning to the home ventilator.

2. Patient > 6 months post-gestational age and still requiring any ventilator support.
Handoff and Transfer Process:
1. Trach team identifies patient who meets clinical criteria for transfer.
2. Initial email is sent to PICU and NICU leaders to start transfer planning.
3. The family is updated about the process of transferring (graduation) from NICU to PICU.
4. A handoff, in-person care conference is held the week of transfer with NICU and PICU teams (RN and MDs), Trach/Vent team, and family to outline the patient's history and current plan of care and outline goals for transfer.
5. A standardized tour of the PICU is provided by PICU leadership staff for the patient's caregivers.
6. A formal date is set for transfer and agreed upon by PICU, NICU, and family.
This updated process has been standardized and in use for over six months with very positive feedback from families, as well as NICU and PICU staff and leadership teams. A decrease in the volume of caregiver frustrations and patient relations consults has been observed. Family comments regarding this new process have included, "the transfer to the PICU was a positive experience", and "I felt like the PICU team knew my child." The staff in the PICU also have reported decreased frustration with unplanned transfers to the unit, as well.
Future goals to continue to improve this process include:
1. Addition of a graduation certificate for all NICU graduates upon transfer.
2. Standardized form used by PICU leaders when rounding with families.
3. Process map for transfer to be used with NICU/PICU leaders that clearly outlines operational steps in bed placement.
Caregiver satisfaction and patient experience continues to be a goal within the tracheostomy/home ventilator program. Our concentrated effort to improve our patient experience with a standardized transfer process has led to a decrease in patient relations consultations, as well as improved staff satisfaction.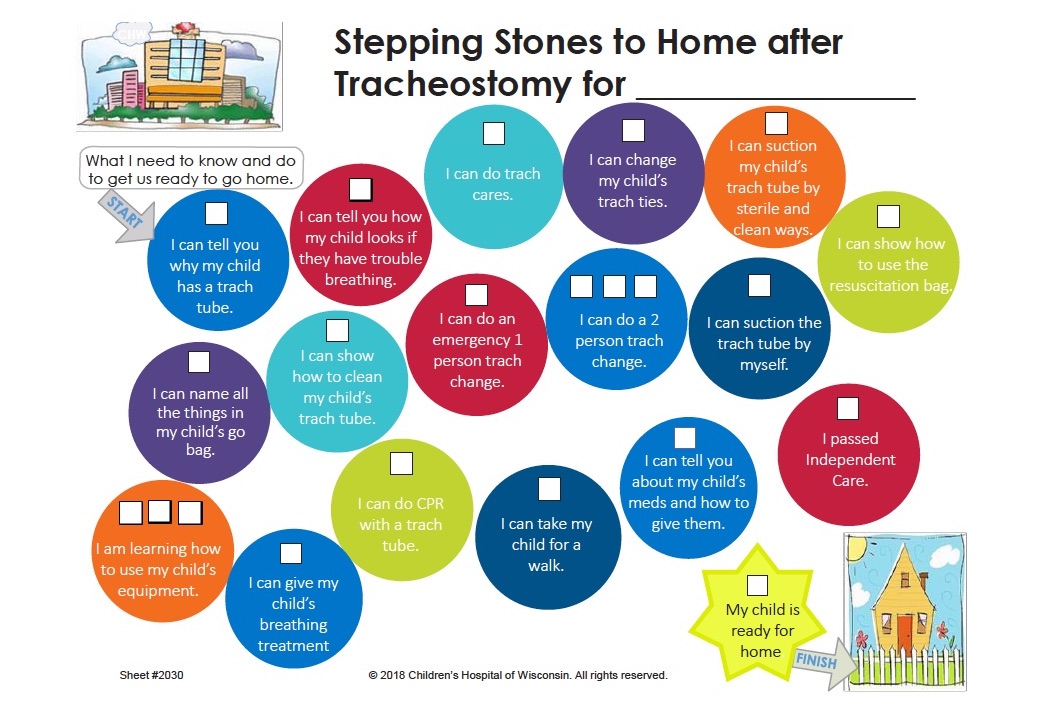 This article is from the Fall 2019 Protocol Issue of Aerodigestive Health. Click here to view From ICU to Home Care: A Protocol for Transitioning.